Meet Edie, a dance mentor with the Special Needs Ballroom Program in the South Hills.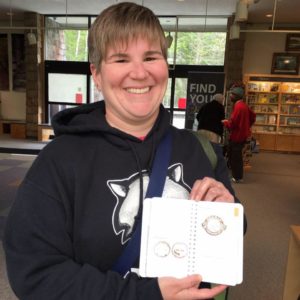 What do you love about Yes, You Can Dance!? 
The smiles I see every week on the students' faces with the movement of our bodies in dance! Amazing to see and feel the energy of the class.
When you are not dancing, what can you be found doing?
I work for the Democratic Caucus of the Pennsylvania State Senate as the Field Technician for Western Pennsylvania. I also enjoy reading, playing softball and board games. My fiancée and I also like to attend live shows in the Cultural District.
What is a fun fact about you that you would like to share? 
Tigger is my favorite Disney Character because he is bouncy, bouncy and fun, fun, fun!
Thank you Edie for all your hard work!