Meet Jeffrey, who started dancing with Yes, You Can Dance! in 2016 and is a student is the North Hills Special Needs Ballroom class.
What do you love about Yes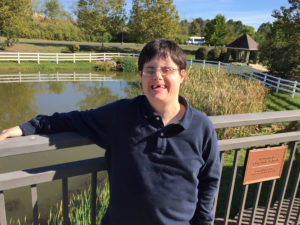 , You Can Dance!?
Moving your feet.
When you are not dancing, what can you be found doing?
I like listening to music and writing.
What is a fun fact about you that you would like to share?
I like to paint.
Thank you Jeffrey for your hard work and enthusiasm!