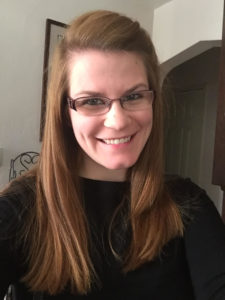 When did you start dancing at Yes, You Can Dance!? 
I began dancing with Yes, You Can Dance! in August of 2016.
What do you love about Yes, You Can Dance!?
What I love about Yes, You Can Dance! is how everyone works together to make a difference in the lives of those who are involved. It's amazing to see other mentors strive to make the students smile, and Chris Roth is awesome to work with as well! He truly makes Yes, You Can Dance! SPARKLE!
When you are not dancing, what can you be found doing?
When I am not dancing, I am working at UPMC Children's Family Care Connection in Turtle Creek as a Family Development Specialist. I also enjoy swing dancing on Saturday evenings, writing and drawing. The arts all hold a special place in my heart.
What is a fun fact about you that you would like to share?
A fun fact about me is that I actually met my fiancé (who is a fellow volunteer) while swing dancing one Saturday here in PA. Talk about the the magic of dance!
Thank you Nicole for all your hard work!