On Saturday, November 2nd & Sunday, November 3rd Yes, You Can Dance! celebrated 2 years as a successful and growing Non-Profit! How did we celebrate? We danced of course!
On Saturday there was a very well attended Saturday Social for Seniors. Our friends, all 60+ years young, came into the Community & Recreation Center at Boyce Mayview Park, put down their coats, then straight to the dance floor! Yes, You Can Dance! would like to give a shout out to our 11 volunteer Dance Hosts who spent the afternoon making sure every guest who wanted to dance, danced! Our guests also enjoyed an inspiring performance by professional Argentine Tango dancers, Koichiro Suzuki and Yulia Zhukoff, and a group of their very talented dance students. Here are some photos of the dance all stars, including Asbury Heights residents who glided around the dance floor with grace.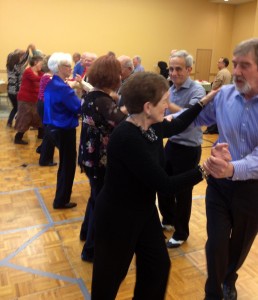 On Sunday our celebration continued with a dance party for our Special Needs Ballroom Program dancers and their family members, all of our prized volunteer Dance Mentors, and Yes, You Can Dance! supporters, partners, and staff! Yes, there was a Merengue mixer, a Waltz, and other Ballroom dances on the playlist, but it was also truly wonderful to see the confidence, creativity and unique dance moves that every dancer brought to the dance floor that afternoon! Guests enjoyed a surprise performance by our own Becky Stern and Christopher Roth! Here are a few of the many great moments captured…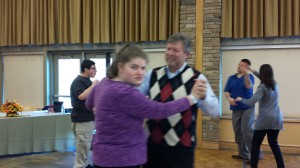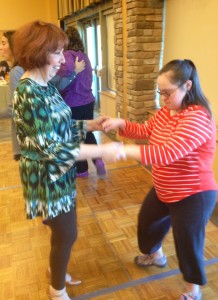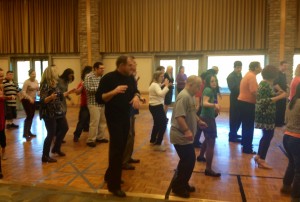 Here at Yes, You Can Dance! we could not be prouder of how far we have come and cannot wait to share the joys of dance with 1,000's more in the future!