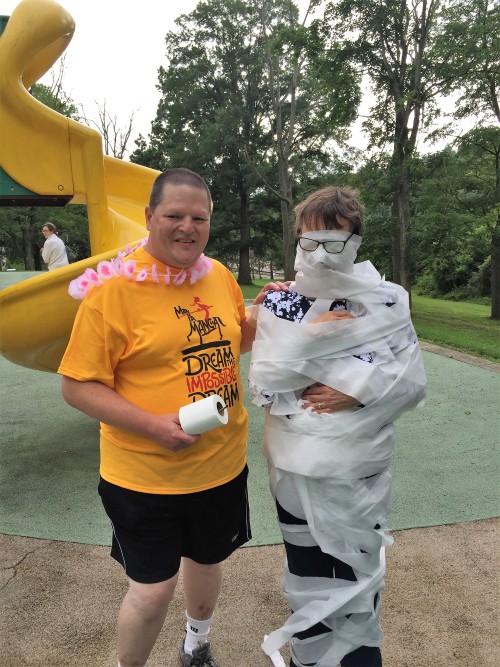 As our Special Needs Ballroom Program continues to grow, we'd love to continue to spotlight our amazing students! Meet Jimmy, who is photographed above playing a mummy game (wrapping up Yes, You Can Dance! volunteer Peg) at a past Yes, You Can Dance! Community Picnic.
Jimmy is a Special Needs Ballroom student in the Level 4 class and says about the program, "I like the people and the great music! All the mentors are really friendly and good teachers. I especially like taking lessons with Chris because he is really funny, has a lot of energy, and lets me play the music sometimes. I started dancing with Yes, You Can Dance! two years ago and now I'm a great dancer. My best dance is the Merengue."
Other fun facts about Jimmy: Jimmy has always loved music and musicals and has played the piano since he was little. Jimmy would like to become a dance teacher someday or become a Broadway star. He also likes taking exercise classes and mowing the grass for his aunt.