Our Special Needs Ballroom Exhibition Team sure is getting recognized! Less than 2 weeks ago the team performed at the PACC Fashion Show, and this Saturday, May 11th the Exhibition Team will be performing yet again!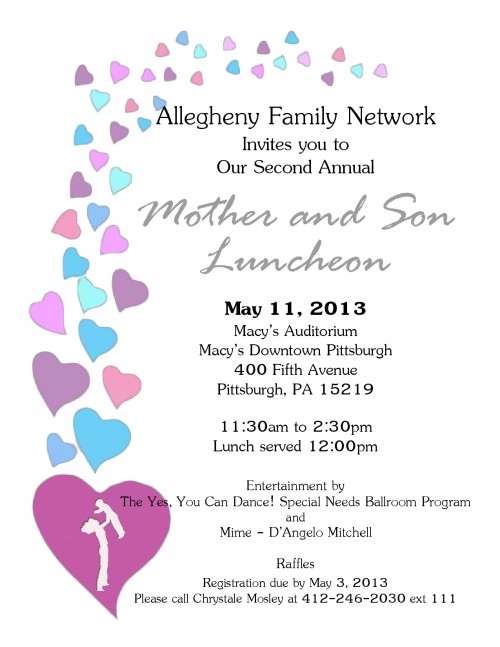 Yes, You Can Dance! is excited to be partnering with Allegheny Family Network to bring our dance team to their annual Mother and Son Luncheon at the Macy's Department Store in downtown Pittsburgh. In case you do not know already, Allegheny Family Network is a great Non-Profit that provides a number of services to children with Special Needs. Taken from their website, the mission of Allegheny Family Network is "To support and partner with families raising children who have emotional and mental health needs in order to improve their quality of life."  
As much as we would love you all to be there, this performance is not open to the public.