The Yes, You Can Dance! Special Needs Ballroom Exhibition Team performed to an audience of 300+ at the PACC Fashion Show event at Rivers Casino last Sunday, April 28th.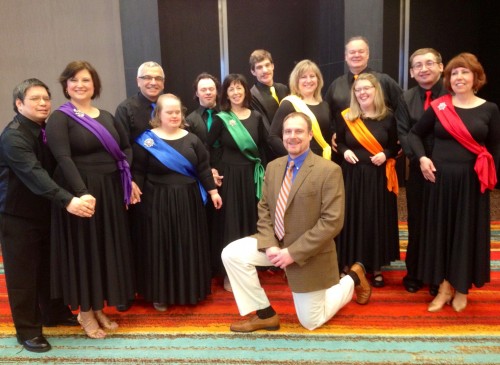 Special Needs Ballroom Program Director, Chris Roth proudly poses with the team.
Our team composed of 6 dancers and 6 volunteer dance mentors had been practicing a lot, spending many hours at Steel City Ballroom rehearsing their Waltz Routine to the song "Rainbow Connection." But their hard work certainly paid off! The team performed to a standing ovation, and many audience members were so moved by the performance that tears filled their eyes. In case you missed their performance, make sure to check out the video footage! CLICK HERE to watch the performance on YouTube!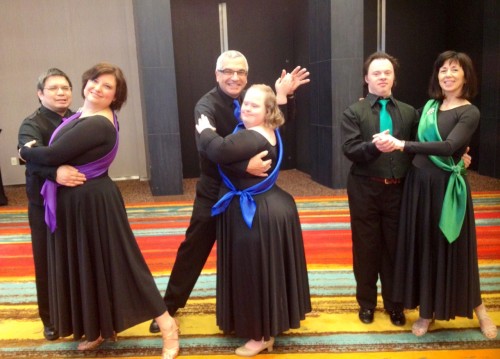 From left to right: Dance Mentor Jennifer Freel with Ray San Pedro, Dance Mentor Tony Delitto with Maria Fenlock, and Dance Mentor Ronna Delitto with Bobby Walsh.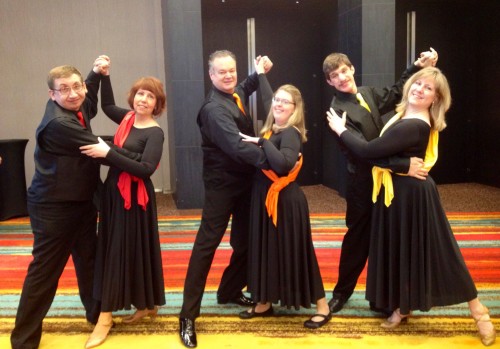 From left to right: Dance Mentor Liz Koenig with Matt Dee, Dance Mentor Jeff Campbell with Dana Belasco, and Dance Mentor Barbara Johnson with Alex Graysay.