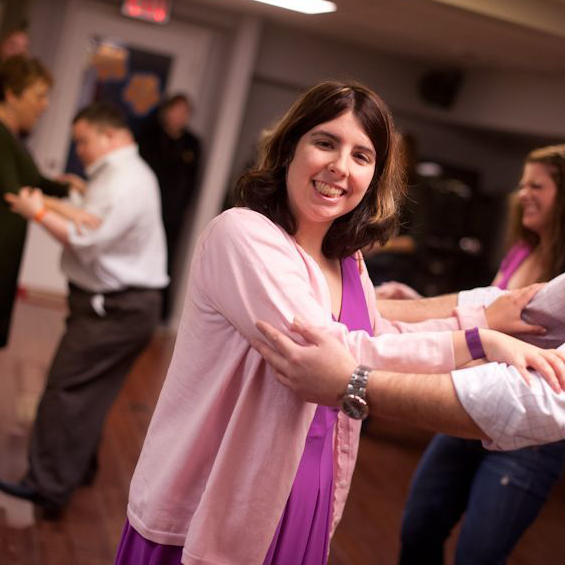 The goal of the Special Needs Ballroom Program is to provide a fun, safe environment for our students to learn Ballroom Dancing for any situation.  Group instruction with a personal touch is the cornerstone of the program.  Students have fun and get exercise while learning to Waltz, Merengue, Swing, Tango, Salsa, Jitterbug, Cha-Cha, and Rhumba!
Each student is paired with a trained Volunteer Dance Partner who provides individual attention and support.  Volunteer Dance Partners are volunteer, amateur dancers who have participated in a Yes, You Can Dance! training program.
Classes are held weekly at Steel City Ballroom (South Hills) and  DancExplosion Arts Center. (North Hills)  for one hour.  Tuition for one six-week session is $45.
Students in intermediate and advanced classes also have the opportunity to perform with our Dance Troupe.
Click here to see our current class schedule and register for the next session TODAY!  Join in the fun and learn some new moves!
Contact us to get started.
PHONE/EMAIL:
412-341-1286
This program is going to open your heart. That's what this program is to me, it's my heart opening up.
volunteer Dance Mentor for Special Needs Ballroom Program