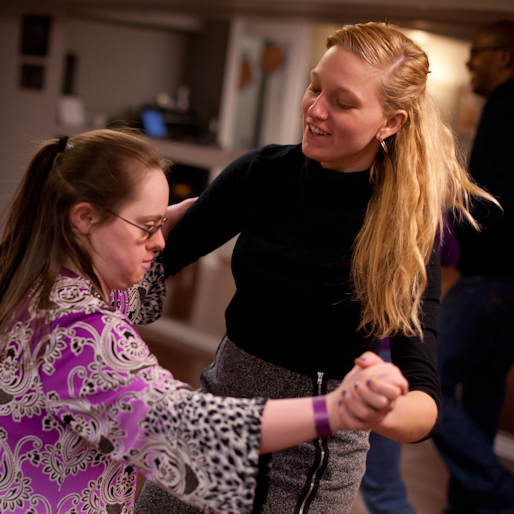 New to Yes, You Can Dance!?
Thank you for your interest in volunteering with Yes, You Can Dance!  Volunteers are the bedrock of this program and we could not share the joy, inspiration and wellness benefits of dance with our students without you! Thanks to our volunteers, our dancers gain confidence,  get exercise and develop better social skills.
Don't worry if you don't know how to dance!  We provide the free training.  You provide the smiles and the energy!
Trainings are held several times a year. Please print, complete and return the following forms to us before attending a training session.
Once we have your application and your background check clears, we will send  you an email to  confirm your attendance at the next training.  Thank you again for your interest in being part of this special program.  We love our volunteers!  Start making a difference today!
Contact us with questions.
PHONE/EMAIL:
412-341-1286
info@yesyoucandance.org
It's the best part of my week.  I'm learning how to dance along with my partners.  They make a mistake; I make a mistake; and we learn together.