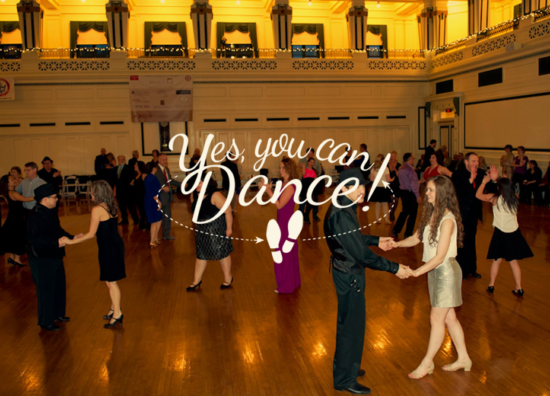 Is your dance studio, school or organization interested in launching a Yes, You Can Dance! program in your city that is tailor-made for people with special needs?  Would you or your team like to learn how to teach a Yes, You Can Dance! class? Come to one of our affiliate training sessions.  Can't make it to Pittsburgh? We offer on-site trainings for  community centers, dance studios, high schools, YMCAs,  and others who are interested in starting their own Yes, You Can Dance! programs.
When you come to a Yes, You Can Dance! training workshop, you will learn how to share the joys and benefits of a customized dance experience with a population that might otherwise not have the opportunity to experience ballroom dancing. Our specially-designed training curriculum, demo class and interactive sessions provide you with the expertise you need to succeed.
Training fees range from $1,000 – $1500, depending on the level of teaching and dance experience of the trainee(s). All materials are included.  Travel and travel-related costs are additional.
Yes, You Can Dance! is a registered trademark. The Yes, You Can Dance! name is reserved for those classes taught by certified teachers, or for those programs that are officially licensed by us.  Yes, You Can Dance! provides logistical and planning support to all trainees.