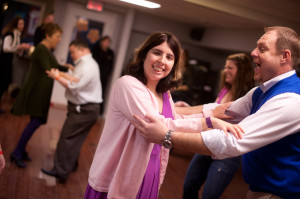 Yes, You Can Dance! is excited to announce a $50,000 challenge grant from the Lawrence and Rebecca Stern Family Foundation to bring the benefits of dance to new audiences. The grant is conditional upon a match from our other donors, with a goal of raising a total of $100,000 during our Fifth Anniversary Year. The special campaign will run from November 2016 through November 2017.
We are grateful for the vision and philanthropic support of our founder, Becky Stern, who made it possible for Yes, You Can Dance! to get off the ground. After five years of steady growth and success, it is time to broaden our base of supporters. The challenge grant offers individuals, corporations and foundations an opportunity to invest in the future of this organization that means so much to so many.
The Lawrence and Rebecca Stern Family Foundation gift bolsters the commitment of Yes, You Can Dance! to keeping our program affordable and accessible to everyone, regardless of financial circumstance. We look forward to expanding and strengthening our existing programs and bringing it to new populations for the next five years and beyond!
For more information, contact Deborah Fidel at dfidel@yesyoucandance.org, or call the office at 412-341-1286.
Donations can be mailed to 666 Washington Road, Suite 201, Mt. Lebanon, PA 15228 or online.
Thank you in advance for your support!