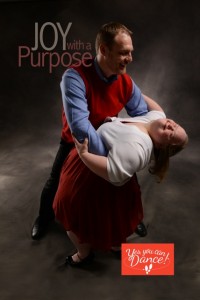 Yes, You Can Dance! is a non-profit organization dedicated to transforming lives through the power of dance.
We partner with community organizations, dance professionals, health professionals, and educators to design and provide dance opportunities. We work with Senior Citizens, Individuals with Special Needs, Teens, and Veterans. In addition, we support research on the impact of dance on our health and wellbeing.
We look forward to having you join and/or support our next event.  Contact us for further details.
Take a minute to find us on Facebook and follow us on Twitter @yesyoucandance

Yes, You Can Dance! is thrilled to announce that we will be honored as the beneficiary for USA Dance Pittsburgh's Spring 2014 Fundraiser "An Evening of Elegance".  We hope you will join us for this wonderful evening of dancing and celebration.  Click here for more information.